Affordable Dependable
60 Month "Same as Cash"
Powerful communications for a small business budget – SL2100 offers a wide-range of intuitive features that can be tailored to an individual's role.
​
This customization enables your employees to be more efficient and productive, no matter their location.
PC Call Control Digital or VoIP IP DECT Wireless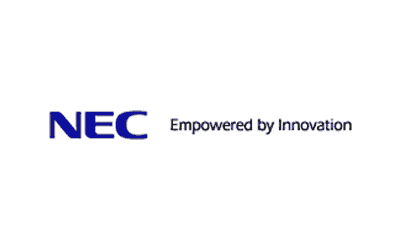 $60 Per Month!
​
NEC 2100 PBX

3 CO Line Ports

6 Phones

Voice Mail

Lightning Protection

Installation & Training

60 Month Warranty
NEC Life Cycle
​

NEC has introduced many different communication systems to keep up with technology demands. As a service company Cloud Networx estimates that NEC supports their PBX products for an average of 10 years. We have also found, after 10 years in service, NEC systems require less need for rebooting and software upgrades.
Why Cloud Networx

​
We protect your involvement in telecom, especially now when you can not trust no one and nothing connected to the internet. We also don't screen our phone calls for issues we do not wish to address. Your problem is our problems, even if some other vendor created it.
Small Business VoIP Phone System Dealer Vendor Repair New & Used, Greenville, Spartanburg, Anderson, Union, SC, Clinton, Laurens, Newberry, Greenwood, Oconee, Easley, Seneca, Central, Clemson, SC, Traveler's Rest, Greer, Inman, Landrum, York, Rock Hill, Gaffney, Woodruff, Blacksburg, Chester, SC, Columbia, Kershaw, Richland, Lexington, SC. Nortel, ESI, Avaya, ATT, Lucent, Partner, IP Office, NEC, Norstar, Comdial, Polycom, Vodavi, Vodavi STS, Vodavi XTS, Vodavi Starplus, Vertical, Telephone Repair, Gastonia, Shelby, Cleveland, Bessemer City, Belmont, Lowell, Rutherfordton, Spindale, Polk NC, Asheville, Henderson, Brevard, Arden, Black Mtn, Kings Mtn, NC Morganton, Marion, Business Phone System Hosted VoIP Dealer. NEC DSX, NEC SL1100, NEC IPK, NEC Electra, NEC dterm80, NEC Voice Mail, mall Business VoIP Phone System Dealer Vendor Repair New & Used, Greenville, Spartanburg, Anderson, Union, SC, Clinton, Laurens, Newberry, Greenwood, Oconee, Easley, Seneca, Central, Clemson, SC, Traveler's Rest, Greer, Inman, Landrum, York, Rock Hill, Gaffney, Woodruff, Blacksburg, Chester, SC, Columbia, Kershaw, Richland, Lexington, SC. Nortel, ESI, Avaya, ATT, Lucent, Partner, IP Office, NEC, Norstar, Comdial, Polycom, Vodavi, Vodavi STS, Vodavi XTS, Vodavi Starplus, Vertical, Telephone Repair, Gastonia, Shelby, Cleveland, Bessemer City, Belmont, Lowell, Rutherfordton, Spindale, Polk NC, Asheville, Henderson, Brevard, Arden, Black Mtn, Kings Mtn, NC Morganton, Marion, Business Phone System Hosted VoIP Dealer. NEC DSX, NEC SL1100, NEC IPK, NEC Electra, NEC dterm80, NEC Voice Mail, mall Business VoIP Phone System Dealer Vendor Repair New & Used, Greenville, Spartanburg, Anderson, Union, SC, Clinton, Laurens, Newberry, Greenwood, Oconee, Easley, Seneca, Central, Clemson, SC, Traveler's Rest, Greer, Inman, Landrum, York, Rock Hill, Gaffney, Woodruff, Blacksburg, Chester, SC, Columbia, Kershaw, Richland, Lexington, SC. Nortel, ESI, Avaya, ATT, Lucent, Partner, IP Office, NEC, Norstar, Comdial, Polycom, Vodavi, Vodavi STS, Vodavi XTS, Vodavi Starplus, Vertical, Telephone Repair, Gastonia, Shelby, Cleveland, Bessemer City, Belmont, Lowell, Rutherfordton, Spindale, Polk NC, Asheville, Henderson, Brevard, Arden, Black Mtn, Kings Mtn, NC Morganton, Marion, Business Phone System Hosted VoIP Dealer. NEC DSX, NEC SL1100, NEC IPK, NEC Electra, NEC dterm80, NEC Voice Mail, mall Business VoIP Phone System Dealer Vendor Repair New & Used, Greenville, Spartanburg, Anderson, Union, SC, Clinton, Laurens, Newberry, Greenwood, Oconee, Easley, Seneca, Central, Clemson, SC, Traveler's Rest, Greer, Inman, Landrum, York, Rock Hill, Gaffney, Woodruff, Blacksburg, Chester, SC, Columbia, Kershaw, Richland, Lexington, SC. Nortel, ESI, Avaya, ATT, Lucent, Partner, IP Office, NEC, Norstar, Comdial, Polycom, Vodavi, Vodavi STS, Vodavi XTS, Vodavi Starplus, Vertical, Telephone Repair, Gastonia, Shelby, Cleveland, Bessemer City, Belmont, Lowell, Rutherfordton, Spindale, Polk NC, Asheville, Henderson, Brevard, Arden, Black Mtn, Kings Mtn, NC Morganton, Marion, Business Phone System Hosted VoIP Dealer. NEC DSX, NEC SL1100, NEC IPK, NEC Electra, NEC dterm80, NEC Voice Mail, mall Business VoIP Phone System Dealer Vendor Repair New & Used, Greenville, Spartanburg, Anderson, Union, SC, Clinton, Laurens, Newberry, Greenwood, Oconee, Easley, Seneca, Central, Clemson, SC, Traveler's Rest, Greer, Inman, Landrum, York, Rock Hill, Gaffney, Woodruff, Blacksburg, Chester, SC, Columbia, Kershaw, Richland, Lexington, SC. Nortel, ESI, Avaya, ATT, Lucent, Partner, IP Office, NEC, Norstar, Comdial, Polycom, Vodavi, Vodavi STS, Vodavi XTS, Vodavi Starplus, Vertical, Telephone Repair, Gastonia, Shelby, Cleveland, Bessemer City, Belmont, Lowell, Rutherfordton, Spindale, Polk NC, Asheville, Henderson, Brevard, Arden, Black Mtn, Kings Mtn, NC Morganton, Marion, Business Phone System Hosted VoIP Dealer. NEC DSX, NEC SL1100, NEC IPK, NEC Electra, NEC dterm80, NEC Voice Mail, mall Business VoIP Phone System Dealer Vendor Repair New & Used, Greenville, Spartanburg, Anderson, Union, SC, Clinton, Laurens, Newberry, Greenwood, Oconee, Easley, Seneca, Central, Clemson, SC, Traveler's Rest, Greer, Inman, Landrum, York, Rock Hill, Gaffney, Woodruff, Blacksburg, Chester, SC, Columbia, Kershaw, Richland, Lexington, SC. Nortel, ESI, Avaya, ATT, Lucent, Partner, IP Office, NEC, Norstar, Comdial, Polycom, Vodavi, Vodavi STS, Vodavi XTS, Vodavi Starplus, Vertical, Telephone Repair, Gastonia, Shelby, Cleveland, Bessemer City, Belmont, Lowell, Rutherfordton, Spindale, Polk NC, Asheville, Henderson, Brevard, Arden, Black Mtn, Kings Mtn, NC Morganton, Marion, Business Phone System Hosted VoIP Dealer. NEC DSX, NEC SL1100, NEC IPK, NEC Electra, NEC dterm80, NEC Voice Mail,
NEC, Phone, Card, Lines, Station, Handset, Auto Attendant, Night M, ode, Buttons, Speaker, Ringer, Volume, Display, CPUI (300)-U20 ETU, MIF-U2 ETU COIB(8)-U30 ETU, ESIE(8)-U10 UNIT, VMP(X)-U40 ETU, Model DTH Phones, dterm, DSX, SL1100, SV8100, 8 Button,12 Button, SV 8100 Univerge, SV 8300 Univerge, DTL-12D-1, DT 300, dterm, dterm, DSX40, DSX80, DSX20, DSX Intramail, DSX 22B, 34B, Super Display Phone, Cabinet, KSU, Expansion, Dterm 80, DTH-16D, 780075, 780571, 780071, DTP-16D, 8D, 16D, 32D, NEC, Electra, NEC IPK, NEC, Univerge, NEC Inmail, NEC Elite, Phone System Repair Dealer Installation Refurbished, New, Used, Black NEC, Phone, Card, Lines, Station, Handset, Auto Attendant, Night M, ode, Buttons, Speaker, Ringer, Volume, Display, CPUI (300)-U20 ETU, MIF-U2 ETU COIB(8)-U30 ETU, ESIE(8)-U10 UNIT, VMP(X)-U40 ETU, Model DTH Phones, dterm, DSX, SL1100, SV8100, 8 Button,12 Button, SV 8100 Univerge, SV 8300 Univerge, DTL-12D-1, DT 300, dterm, dterm, DSX40, DSX80, DSX20, DSX Intramail, DSX 22B, 34B, Super Display Phone, Cabinet, KSU, Expansion, Dterm 80, DTH-16D, 780075, 780571, 780071, DTP-16D, 8D, 16D, 32D, NEC, Electra, NEC IPK, NEC, Univerge, NEC Inmail, NEC Elite, Phone System Repair Dealer Installation Refurbished, New, Used, Black NEC, Phone, Card, Lines, Station, Handset, Auto Attendant, Night M, ode, Buttons, Speaker, Ringer, Volume, Display, CPUI (300)-U20 ETU, MIF-U2 ETU COIB(8)-U30 ETU, ESIE(8)-U10 UNIT, VMP(X)-U40 ETU, Model DTH Phones, dterm, DSX, SL1100, SV8100, 8 Button,12 Button, SV 8100 Univerge, SV 8300 Univerge, DTL-12D-1, DT 300, dterm, dterm, DSX40, DSX80, DSX20, DSX Intramail, DSX 22B, 34B, Super Display Phone, Cabinet, KSU, Expansion, Dterm 80, DTH-16D, 780075, 780571, 780071, DTP-16D, 8D, 16D, 32D, NEC, Electra, NEC IPK, NEC, Univerge, NEC Inmail, NEC Elite, Phone System Repair Dealer Installation Refurbished, New, Used, Black NEC, Phone, Card, Lines, Station, Handset, Auto Attendant, Night M, ode, Buttons, Speaker, Ringer, Volume, Display, CPUI (300)-U20 ETU, MIF-U2 ETU COIB(8)-U30 ETU, ESIE(8)-U10 UNIT, VMP(X)-U40 ETU, Model DTH Phones, dterm, DSX, SL1100, SV8100, 8 Button,12 Button, SV 8100 Univerge, SV 8300 Univerge, DTL-12D-1, DT 300, dterm, dterm, DSX40, DSX80, DSX20, DSX Intramail, DSX 22B, 34B, Super Display Phone, Cabinet, KSU, Expansion, Dterm 80, DTH-16D, 780075, 780571, 780071, DTP-16D, 8D, 16D, 32D, NEC, Electra, NEC IPK, NEC, Univerge, NEC Inmail, NEC Elite, Phone System Repair Dealer Installation Refurbished, New, Used, Black
Laurens, Clinton, Newberry, Greenville, Spartanburg, Chester, Union, York, Gaffney, Abbeville, SC, Oconee, Clemson, Easley, Columbia, Chapin, Charleston, Saluda, Camden, Horry, Lexington, Richland, Kershaw, SC Greenwood, Travelers Rest, Belton, Williamston, Piedmont, Greer, Inman, Landrum, Moore, Wahalla, Seneca, Pickens, SC Clemson, Central, Lyman, Wellford, Pelham, SC, Powdersville, Honea Path, SC West Columbia, Columbia, Lexington, Congaree, Fairfield, Batesville Leesville, Silver Street, Prosperity, Mountville, Ninet Six, SC Hodges, Donalds, Due West, Honea Path, Claytonville, Centerville, Townville, Lavonia, Fair Play, Westminster, Seneca, Utica, Belton, Willamston, Clemson, Piedmont, Travelers Rest, Belton, Pendleton, Central, Liberty, SC Pickensville, Six Mile, Dacusville, Merietta, Wade Hampton, Taylors, Greer, Mauldin, Simpsonville, Fountain Inn, Gray Court, SC Laurens, Greenwood, Anderson, Spartanburg, Oconee, Union, Clinton, Newberry, SC Laurens, Enoree, Moore, Pauline, Roebuck, Inman, Cowpens, Landrum, SC Chesnee, Cowpens, Jonesville, Lockhart, Monarch, Chester, Whitmire, Joanna, Pineridge, Chappelis, Antreville, Abbeville, Oakway, SC Laurens, Clinton, Newberry, Greenville, Spartanburg, Chester, Union, York, Gaffney, Abbeville, SC, Oconee, Clemson, Easley, Columbia, Chapin, Charleston, Saluda, Camden, Horry, Lexington, Richland, Kershaw, SC Greenwood, Travelers Rest, Belton, Williamston, Piedmont, Greer, Inman, Landrum, Moore, Wahalla, Seneca, Pickens, SC Clemson, Central, Lyman, Wellford, Pelham, SC, Powdersville, Honea Path, SC West Columbia, Columbia, Lexington, Congaree, Fairfield, Batesville Leesville, Silver Street, Prosperity, Mountville, Ninet Six, SC Hodges, Donalds, Due West, Honea Path, Claytonville, Centerville, Townville, Lavonia, Fair Play, Westminster, Seneca, Utica, Belton, Willamston, Clemson, Piedmont, Travelers Rest, Belton, Pendleton, Central, Liberty, SC Pickensville, Six Mile, Dacusville, Merietta, Wade Hampton, Taylors, Greer, Mauldin, Simpsonville, Fountain Inn, Gray Court, SC Laurens, Greenwood, Anderson, Spartanburg, Oconee, Union, Clinton, Newberry, SC Laurens, Enoree, Moore, Pauline, Roebuck, Inman, Cowpens, Landrum, SC Chesnee, Cowpens, Jonesville, Lockhart, Monarch, Chester, Whitmire, Joanna, Pineridge, Chappelis, Antreville, Abbeville, Oakway, SC Laurens, Clinton, Newberry, Greenville, Spartanburg, Chester, Union, York, Gaffney, Abbeville, SC, Oconee, Clemson, Easley, Columbia, Chapin, Charleston, Saluda, Camden, Horry, Lexington, Richland, Kershaw, SC Greenwood, Travelers Rest, Belton, Williamston, Piedmont, Greer, Inman, Landrum, Moore, Wahalla, Seneca, Pickens, SC Clemson, Central, Lyman, Wellford, Pelham, SC, Powdersville, Honea Path, SC West Columbia, Columbia, Lexington, Congaree, Fairfield, Batesville Leesville, Silver Street, Prosperity, Mountville, Ninet Six, SC Hodges, Donalds, Due West, Honea Path, Claytonville, Centerville, Townville, Lavonia, Fair Play, Westminster, Seneca, Utica, Belton, Willamston, Clemson, Piedmont, Travelers Rest, Belton, Pendleton, Central, Liberty, SC Pickensville, Six Mile, Dacusville, Merietta, Wade Hampton, Taylors, Greer, Mauldin, Simpsonville, Fountain Inn, Gray Court, SC Laurens, Greenwood, Anderson, Spartanburg, Oconee, Union, Clinton, Newberry, SC Laurens, Enoree, Moore, Pauline, Roebuck, Inman, Cowpens, Landrum, SC Chesnee, Cowpens, Jonesville, Lockhart, Monarch, Chester, Whitmire, Joanna, Pineridge, Chappelis, Antreville, Abbeville, Oakway, SC
Business phone systems VoIP installation dealer repair support technician contractor Greenville, Spartanburg, Anderson, Laurens, Union, Gaffney, Newberry, Clinton, SC ESI, Avaya, Nortel, Norstar, Comdial, Cisco, Polycom, Yealink, Grandstream, Mitel, Vodavi, Vertical, RCA, ATT, Panasonic Business phone systems VoIP installation dealer repair support technician contractor Greenville, Spartanburg, Anderson, Laurens, Union, Gaffney, Newberry, Clinton, SC ESI, Avaya, Nortel, Norstar, Comdial, Cisco, Polycom, Yealink, Grandstream, Mitel, Vodavi, Vertical, RCA, ATT, Panasonic Business phone systems VoIP installation dealer repair support technician contractor Greenville, Spartanburg, Anderson, Laurens, Union, Gaffney, Ne wberry, Clinton, SC ESI, Avaya, Nortel, Norstar, Comdial, Cisco, Polycom, Yealink, Grandstream, Mitel, Vodavi, Vertical, RCA, ATT, Panasonic Business phone systems VoIP installation dealer repair support technician contractor Greenville, Spartanburg, Anderson, Laurens, Union, Gaffney, Newberry, Clinton, SC ESI, Avaya, Nortel, Norstar, Comdial, Cisco, Polycom, Yealink, Grandstream, Mitel, Vodavi, Vertical, RCA, ATT, Panasonic Business phone systems VoIP installation dealer repair support technician contractor Greenville, Spartanburg, Anderson, Laurens, Union, Gaffney, Newberry, Clinton, SC ESI, Avaya, Nortel, Norstar, Comdial, Cisco, Polycom, Yealink, Grandstream, Mitel, Vodavi, Vertical, RCA, ATT, Panasonic Business phone systems VoIP installation dealer repair support technician contractor Greenville, Spartanburg, Anderson, Laurens, Union, Gaffney, Newberry, Clinton, SC ESI, Avaya, Nortel, Norstar, Comdial, Cisco, Polycom, Yealink, Grandstream, Mitel, Vodavi, Vertical, RCA, ATT, Panasonic Business phone systems VoIP installation dealer repair support technician contractor Greenville, Spartanburg, Anderson, Laurens, Union, Gaffney, Newberry, Clinton, SC ESI, Avaya, Nortel, Norstar, Comdial, Cisco, Polycom, Yealink, Grandstream, Mitel, Vodavi, Vertical, RCA, ATT, Panasonic Business phone systems VoIP installation dealer repair support technician contractor Greenville, Spartanburg, Anderson, Laurens, Union, Gaffney, Newberry, Clinton, SC ESI, Avaya, Nortel, Norstar, Comdial, Cisco, Polycom, Yealink, Grandstream, Mitel, Vodavi, Vertical, RCA, ATT, Panasonic Business phone systems VoIP installation dealer repair support technician contractor Greenville, Spartanburg, Anderson, Laurens, Union, Gaffney, Newberry, Clinton, SC ESI, Avaya, Nortel, Norstar, Comdial, Cisco, Polycom, Yealink, Grandstream, Mitel, Vodavi, Vertical, RCA, ATT, Panasonic Business phone systems VoIP installation dealer repair support technician contractor Greenville, Spartanburg, Anderson, Laurens, Union, Gaffney, Newberry, Clinton, SC ESI, Avaya, Nortel, Norstar, Comdial, Cisco, Polycom, Yealink, Grandstream, Mitel, Vodavi, Vertical, RCA, ATT, Panasonic Business phone systems VoIP installation dealer repair support technician contractor Greenville, Spartanburg, Anderson, Laurens, Union, Gaffney, Newberry, Clinton, SC ESI, Avaya, Nortel, Norstar, Comdial, Cisco, Polycom, Yealink, Grandstream, Mitel, Vodavi, Vertical, RCA, ATT, Panasonic Business phone systems VoIP installation dealer repair support technician contractor Greenville, Spartanburg, Anderson, Laurens, Union, Gaffney, Ne wberry, Clinton, SC ESI, Avaya, Nortel, Norstar, Comdial, Cisco, Polycom, Yealink, Grandstream, Mitel, Vodavi, Vertical, RCA, ATT, Panasonic Business phone systems VoIP installation dealer repair support technician contractor Greenville, Spartanburg, Anderson, Laurens, Union, Gaffney, Newberry, Clinton, SC ESI, Avaya, Nortel, Norstar, Comdial, Cisco, Polycom, Yealink, Grandstream, Mitel, Vodavi, Vertical, RCA, ATT, Panasonic Business phone systems VoIP installation dealer repair support technician contractor Greenville, Spartanburg, Anderson, Laurens, Union, Gaffney, Newberry, Clinton, SC ESI, Avaya, Nortel, Norstar, Comdial, Cisco, Polycom, Yealink, Grandstream, Mitel, Vodavi, Vertical, RCA, ATT, Panasonic Business phone systems VoIP installation dealer repair support technician contractor Greenville, Spartanburg, Anderson, Laurens, Union, Gaffney, Newberry, Clinton, SC ESI, Avaya, Nortel, Norstar, Comdial, Cisco, Polycom, Yealink, Grandstream, Mitel, Vodavi, Vertical, RCA, ATT, Panasonic Business phone systems VoIP installation dealer repair support technician contractor Greenville, Spartanburg, Anderson, Laurens, Union, Gaffney, Newberry, Clinton, SC ESI, Avaya, Nortel, Norstar, Comdial, Cisco, Polycom, Yealink, Grandstream, Mitel, Vodavi, Vertical, RCA, ATT, Panasonic Business phone systems VoIP installation dealer repair support technician contractor Greenville, Spartanburg, Anderson, Laurens, Union, Gaffney, Newberry, Clinton, SC ESI, Avaya, Nortel, Norstar, Comdial, Cisco, Polycom, Yealink, Grandstream, Mitel, Vodavi, Vertical, RCA, ATT, Panasonic Business phone systems VoIP installation dealer repair support technician contractor Greenville, Spartanburg, Anderson, Laurens, Union, Gaffney, Newberry, Clinton, SC ESI, Avaya, Nortel, Norstar, Comdial, Cisco, Polycom, Yealink, Grandstream, Mitel, Vodavi, Vertical, RCA, ATT, Panasonic Business phone systems VoIP installation dealer repair support technician contractor Greenville, Spartanburg, Anderson, Laurens, Union, Gaffney, Newberry, Clinton, SC ESI, Avaya, Nortel, Norstar, Comdial, Cisco, Polycom, Yealink, Grandstream, Mitel, Vodavi, Vertical, RCA, ATT, Panasonic Business phone systems VoIP installation dealer repair support technician contractor Greenville, Spartanburg, Anderson, Laurens, Union, Gaffney, Newberry, Clinton, SC ESI, Avaya, Nortel, Norstar, Comdial, Cisco, Polycom, Yealink, Grandstream, Mitel, Vodavi, Vertical, RCA, ATT, Panasonic Business phone systems VoIP installation dealer repair support technician contractor Greenville, Spartanburg, Anderson, Laurens, Union, Gaffney, Ne wberry, Clinton, SC ESI, Avaya, Nortel, Norstar, Comdial, Cisco, Polycom, Yealink, Grandstream, Mitel, Vodavi, Vertical, RCA, ATT, Panasonic Business phone systems VoIP installation dealer repair support technician contractor Greenville, Spartanburg, Anderson, Laurens, Union, Gaffney, Newberry, Clinton, SC ESI, Avaya, Nortel, Norstar, Comdial, Cisco, Polycom, Yealink, Grandstream, Mitel, Vodavi, Vertical, RCA, ATT, Panasonic Business phone systems VoIP installation dealer repair support technician contractor Greenville, Spartanburg, Anderson, Laurens, Union, Gaffney, Newberry, Clinton, SC ESI, Avaya, Nortel, Norstar, Comdial, Cisco, Polycom, Yealink, Grandstream, Mitel, Vodavi, Vertical, RCA, ATT, Panasonic Business phone systems VoIP installation dealer repair support technician contractor Greenville, Spartanburg, Anderson, Laurens, Union, Gaffney, Newberry, Clinton, SC ESI, Avaya, Nortel, Norstar, Comdial, Cisco, Polycom, Yealink, Grandstream, Mitel, Vodavi, Vertical, RCA, ATT, Panasonic Business phone systems VoIP installation dealer repair support technician contractor Greenville, Spartanburg, Anderson, Laurens, Union, Gaffney, Newberry, Clinton, SC ESI, Avaya, Nortel, Norstar, Comdial, Cisco, Polycom, Yealink, Grandstream, Mitel, Vodavi, Vertical, RCA, ATT, Panasonic Business phone systems VoIP installation dealer repair support technician contractor Greenville, Spartanburg, Anderson, Laurens, Union, Gaffney, Newberry, Clinton, SC ESI, Avaya, Nortel, Norstar, Comdial, Cisco, Polycom, Yealink, Grandstream, Mitel, Vodavi, Vertical, RCA, ATT, Panasonic Business phone systems VoIP installation dealer repair support technician contractor Greenville, Spartanburg, Anderson, Laurens, Union, Gaffney, Newberry, Clinton, SC ESI, Avaya, Nortel, Norstar, Comdial, Cisco, Polycom, Yealink, Grandstream, Mitel, Vodavi, Vertical, RCA, ATT, Panasonic
Distant Workers, Distant Learning, VoIP Solutions, K-12, Education, Universal Design for Learning (UDL) A massive open online course (MOOC) is aimed at open, unlimited participation, and typically includes recorded lectures and interactive user forums. There are two subcategories of MOOCs. xMOOCs, or, extended MOOCs, are based on a more traditional university course structure with recorded lectures and self-testing. cMOOCs hybrid learning, blended learning combines self-paced learning with online content and traditional classroom instruction, Face to Face Online Driver Remote VoIP Locations Remote Workers, Video Conferencing, Webex Meetings, Hosted VoIP, Virtual Office, Softphones, PC Phones, Cell Phone Applications, UCaaS, Unified Messaging, Hosted PBX, Cloud PBX, Virtual Assistant, IP, Remote Workers, Distant Workers, Distant Learning, VoIP Solutions, K-12, Education, Universal Design for Learning (UDL) A massive open online course (MOOC) is aimed at open, unlimited participation, and typically includes recorded lectures and interactive user forums. There are two subcategories of MOOCs. xMOOCs, or, extended MOOCs, are based on a more traditional university course structure with recorded lectures and self-testing. cMOOCs hybrid learning, blended learning combines self-paced learning with online content and traditional classroom instruction, Face to Face Online Driver Remote VoIP Locations Remote Workers, Video Conferencing, Webex Meetings, Hosted VoIP, Virtual Office, Softphones, PC Phones, Cell Phone Applications, UCaaS, Unified Messaging, Hosted PBX, Cloud PBX, Virtual Assistant, IP, Remote Workers, Distant Workers, Distant Learning, VoIP Solutions, K-12, Education, Universal Design for Learning (UDL) A massive open online course (MOOC) is aimed at open, unlimited participation, and typically includes recorded lectures and interactive user forums. There are two subcategories of MOOCs. xMOOCs, or, extended MOOCs, are based on a more traditional university course structure with recorded lectures and self-testing. cMOOCs hybrid learning, blended learning combines self-paced learning with online content and traditional classroom instruction, Face to Face Online Driver Remote VoIP Locations Remote Workers, Video Conferencing, Webex Meetings, Hosted VoIP, Virtual Office, Softphones, PC Phones, Cell Phone Applications, UCaaS, Unified Messaging, Hosted PBX, Cloud PBX, Virtual Assistant, IP, Remote Workers, Distant Workers, Distant Learning, VoIP Solutions, K-12, Education, Universal Design for Learning (UDL) A massive open online course (MOOC) is aimed at open, unlimited participation, and typically includes recorded lectures and interactive user forums. There are two subcategories of MOOCs. xMOOCs, or, extended MOOCs, are based on a more traditional university course structure with recorded lectures and self-testing. cMOOCs hybrid learning, blended learning combines self-paced learning with online content and traditional classroom instruction, Face to Face Online Driver Remote VoIP Locations Remote Workers, Video Conferencing, Webex Meetings, Hosted VoIP, Virtual Office, Softphones, PC Phones, Cell Phone Applications, UCaaS, Unified Messaging, Hosted PBX, Cloud PBX, Virtual Assistant, IP, Remote Workers, Distant Workers, Distant Learning, VoIP Solutions, K-12, Education, Universal Design for Learning (UDL) A massive open online course (MOOC) is aimed at open, unlimited participation, and typically includes recorded lectures and interactive user forums. There are two subcategories of MOOCs. xMOOCs, or, extended MOOCs, are based on a more traditional university course structure with recorded lectures and self-testing. cMOOCs hybrid learning, blended learning combines self-paced learning with online content and traditional classroom instruction, Face to Face Online Driver Remote VoIP Locations Remote Workers, Video Conferencing, Webex Meetings, Hosted VoIP, Virtual Office, Softphones, PC Phones, Cell Phone Applications, UCaaS, Unified Messaging, Hosted PBX, Cloud PBX, Virtual Assistant, IP, Remote Workers, Distant Workers, Distant Learning, VoIP Solutions, K-12, Education, Universal Design for Learning (UDL) A massive open online course (MOOC) is aimed at open, unlimited participation, and typically includes recorded lectures and interactive user forums. There are two subcategories of MOOCs. xMOOCs, or, extended MOOCs, are based on a more traditional university course structure with recorded lectures and self-testing. cMOOCs hybrid learning, blended learning combines self-paced learning with online content and traditional classroom instruction, Face to Face Online Driver Remote VoIP Locations Remote Workers, Video Conferencing, Webex Meetings, Hosted VoIP, Virtual Office, Softphones, PC Phones, Cell Phone Applications, UCaaS, Unified Messaging, Hosted PBX, Cloud PBX, Virtual Assistant, IP, Remote Workers, Distant Workers, Distant Learning, VoIP Solutions, K-12, Education, Universal Design for Learning (UDL) A massive open online course (MOOC) is aimed at open, unlimited participation, and typically includes recorded lectures and interactive user forums. There are two subcategories of MOOCs. xMOOCs, or, extended MOOCs, are based on a more traditional university course structure with recorded lectures and self-testing. cMOOCs hybrid learning, blended learning combines self-paced learning with online content and traditional classroom instruction, Face to Face Online Driver Remote VoIP Locations Remote Workers, Video Conferencing, Webex Meetings, Hosted VoIP, Virtual Office, Softphones, PC Phones, Cell Phone Applications, UCaaS, Unified Messaging, Hosted PBX, Cloud PBX, Virtual Assistant, IP, Remote Workers, Distant Workers, Distant Learning, VoIP Solutions, K-12, Education, Universal Design for Learning (UDL) A massive open online course (MOOC) is aimed at open, unlimited participation, and typically includes recorded lectures and interactive user forums. There are two subcategories of MOOCs. xMOOCs, or, extended MOOCs, are based on a more traditional university course structure with recorded lectures and self-testing. cMOOCs hybrid learning, blended learning combines self-paced learning with online content and traditional classroom instruction, Face to Face Online Driver Remote VoIP Locations Remote Workers, Video Conferencing, Webex Meetings, Hosted VoIP, Virtual Office, Softphones, PC Phones, Cell Phone Applications, UCaaS, Unified Messaging, Hosted PBX, Cloud PBX, Virtual Assistant, IP, Remote Workers, Distant Workers, Distant Learning, VoIP Solutions, K-12, Education, Universal Design for Learning (UDL) A massive open online course (MOOC) is aimed at open, unlimited participation, and typically includes recorded lectures and interactive user forums. There are two subcategories of MOOCs. xMOOCs, or, extended MOOCs, are based on a more traditional university course structure with recorded lectures and self-testing. cMOOCs hybrid learning, blended learning combines self-paced learning with online content and traditional classroom instruction, Face to Face Online Driver Remote VoIP Locations Remote Workers, Video Conferencing, Webex Meetings, Hosted VoIP, Virtual Office, Softphones, PC Phones, Cell Phone Applications, UCaaS, Unified Messaging, Hosted PBX, Cloud PBX, Virtual Assistant, IP, Remote Workers,