Mobile Extension:
Company specialists can now be empowered to maintain high service standards when out of the office, helping you make the most of the most valuable members of your staff. Mobile Extension is also a great home office alternative to an IP phone.
Powerful communications for a small business budget – SL1100 offers a wide-range of intuitive features that can be tailored to an individual's role.
​
This customization enables your employees to be more efficient and productive, no matter their location.
PC Call Control Digital or VoIP IP DECT Wireless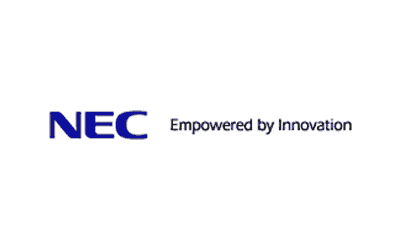 NEC Life Cycle
​NEC has introduced many different communication systems to keep up with technology demands. As a service company Cloud Networx estimates that NEC supports their PBX products for an average of 13 years. We have also found, after 5 years in service, NEC systems require less need for rebooting, voice mail replacements or software upgrades.
Why Cloud Networx​
Installed with pride every time, our systems are grounded and protected from surge, the wiring closet is cleaned up picture perfect and our training and support never ends. The love for our clients is shown by the joy we take in providing products and services every day.
Small Business VoIP Phone System Dealer Vendor Repair New & Used, Greenville, Spartanburg, Anderson, Union, SC, Clinton, Laurens, Newberry, Greenwood, Oconee, Easley, Seneca, Central, Clemson, SC, Traveler's Rest, Greer, Inman, Landrum, York, Rock Hill, Gaffney, Woodruff, Blacksburg, Chester, SC, Columbia, Kershaw, Richland, Lexington, SC. Nortel, ESI, Avaya, ATT, Lucent, Partner, IP Office, NEC, Norstar, Comdial, Polycom, Vodavi, Vodavi STS, Vodavi XTS, Vodavi Starplus, Vertical, Telephone Repair, Gastonia, Shelby, Cleveland, Bessemer City, Belmont, Lowell, Rutherfordton, Spindale, Polk NC, Asheville, Henderson, Brevard, Arden, Black Mtn, Kings Mtn, NC Morganton, Marion, Business Phone System Hosted VoIP Dealer. NEC DSX, NEC SL1100, NEC IPK, NEC Electra, NEC dterm80, NEC Voice Mail, mall Business VoIP Phone System Dealer Vendor Repair New & Used, Greenville, Spartanburg, Anderson, Union, SC, Clinton, Laurens, Newberry, Greenwood, Oconee, Easley, Seneca, Central, Clemson, SC, Traveler's Rest, Greer, Inman, Landrum, York, Rock Hill, Gaffney, Woodruff, Blacksburg, Chester, SC, Columbia, Kershaw, Richland, Lexington, SC. Nortel, ESI, Avaya, ATT, Lucent, Partner, IP Office, NEC, Norstar, Comdial, Polycom, Vodavi, Vodavi STS, Vodavi XTS, Vodavi Starplus, Vertical, Telephone Repair, Gastonia, Shelby, Cleveland, Bessemer City, Belmont, Lowell, Rutherfordton, Spindale, Polk NC, Asheville, Henderson, Brevard, Arden, Black Mtn, Kings Mtn, NC Morganton, Marion, Business Phone System Hosted VoIP Dealer. NEC DSX, NEC SL1100, NEC IPK, NEC Electra, NEC dterm80, NEC Voice Mail, mall Business VoIP Phone System Dealer Vendor Repair New & Used, Greenville, Spartanburg, Anderson, Union, SC, Clinton, Laurens, Newberry, Greenwood, Oconee, Easley, Seneca, Central, Clemson, SC, Traveler's Rest, Greer, Inman, Landrum, York, Rock Hill, Gaffney, Woodruff, Blacksburg, Chester, SC, Columbia, Kershaw, Richland, Lexington, SC. Nortel, ESI, Avaya, ATT, Lucent, Partner, IP Office, NEC, Norstar, Comdial, Polycom, Vodavi, Vodavi STS, Vodavi XTS, Vodavi Starplus, Vertical, Telephone Repair, Gastonia, Shelby, Cleveland, Bessemer City, Belmont, Lowell, Rutherfordton, Spindale, Polk NC, Asheville, Henderson, Brevard, Arden, Black Mtn, Kings Mtn, NC Morganton, Marion, Business Phone System Hosted VoIP Dealer. NEC DSX, NEC SL1100, NEC IPK, NEC Electra, NEC dterm80, NEC Voice Mail, mall Business VoIP Phone System Dealer Vendor Repair New & Used, Greenville, Spartanburg, Anderson, Union, SC, Clinton, Laurens, Newberry, Greenwood, Oconee, Easley, Seneca, Central, Clemson, SC, Traveler's Rest, Greer, Inman, Landrum, York, Rock Hill, Gaffney, Woodruff, Blacksburg, Chester, SC, Columbia, Kershaw, Richland, Lexington, SC. Nortel, ESI, Avaya, ATT, Lucent, Partner, IP Office, NEC, Norstar, Comdial, Polycom, Vodavi, Vodavi STS, Vodavi XTS, Vodavi Starplus, Vertical, Telephone Repair, Gastonia, Shelby, Cleveland, Bessemer City, Belmont, Lowell, Rutherfordton, Spindale, Polk NC, Asheville, Henderson, Brevard, Arden, Black Mtn, Kings Mtn, NC Morganton, Marion, Business Phone System Hosted VoIP Dealer. NEC DSX, NEC SL1100, NEC IPK, NEC Electra, NEC dterm80, NEC Voice Mail, mall Business VoIP Phone System Dealer Vendor Repair New & Used, Greenville, Spartanburg, Anderson, Union, SC, Clinton, Laurens, Newberry, Greenwood, Oconee, Easley, Seneca, Central, Clemson, SC, Traveler's Rest, Greer, Inman, Landrum, York, Rock Hill, Gaffney, Woodruff, Blacksburg, Chester, SC, Columbia, Kershaw, Richland, Lexington, SC. Nortel, ESI, Avaya, ATT, Lucent, Partner, IP Office, NEC, Norstar, Comdial, Polycom, Vodavi, Vodavi STS, Vodavi XTS, Vodavi Starplus, Vertical, Telephone Repair, Gastonia, Shelby, Cleveland, Bessemer City, Belmont, Lowell, Rutherfordton, Spindale, Polk NC, Asheville, Henderson, Brevard, Arden, Black Mtn, Kings Mtn, NC Morganton, Marion, Business Phone System Hosted VoIP Dealer. NEC DSX, NEC SL1100, NEC IPK, NEC Electra, NEC dterm80, NEC Voice Mail, mall Business VoIP Phone System Dealer Vendor Repair New & Used, Greenville, Spartanburg, Anderson, Union, SC, Clinton, Laurens, Newberry, Greenwood, Oconee, Easley, Seneca, Central, Clemson, SC, Traveler's Rest, Greer, Inman, Landrum, York, Rock Hill, Gaffney, Woodruff, Blacksburg, Chester, SC, Columbia, Kershaw, Richland, Lexington, SC. Nortel, ESI, Avaya, ATT, Lucent, Partner, IP Office, NEC, Norstar, Comdial, Polycom, Vodavi, Vodavi STS, Vodavi XTS, Vodavi Starplus, Vertical, Telephone Repair, Gastonia, Shelby, Cleveland, Bessemer City, Belmont, Lowell, Rutherfordton, Spindale, Polk NC, Asheville, Henderson, Brevard, Arden, Black Mtn, Kings Mtn, NC Morganton, Marion, Business Phone System Hosted VoIP Dealer. NEC DSX, NEC SL1100, NEC IPK, NEC Electra, NEC dterm80, NEC Voice Mail,
Business phone systems VoIP installation dealer repair support technician contractor Greenville, Spartanburg, Anderson, Laurens, Union, Gaffney, Newberry, Clinton, SC ESI, Avaya, Nortel, Norstar, Comdial, Cisco, Polycom, Yealink, Grandstream, Mitel, Vodavi, Vertical, RCA, ATT, Panasonic Business phone systems VoIP installation dealer repair support technician contractor Greenville, Spartanburg, Anderson, Laurens, Union, Gaffney, Newberry, Clinton, SC ESI, Avaya, Nortel, Norstar, Comdial, Cisco, Polycom, Yealink, Grandstream, Mitel, Vodavi, Vertical, RCA, ATT, Panasonic Business phone systems VoIP installation dealer repair support technician contractor Greenville, Spartanburg, Anderson, Laurens, Union, Gaffney, Ne wberry, Clinton, SC ESI, Avaya, Nortel, Norstar, Comdial, Cisco, Polycom, Yealink, Grandstream, Mitel, Vodavi, Vertical, RCA, ATT, Panasonic Business phone systems VoIP installation dealer repair support technician contractor Greenville, Spartanburg, Anderson, Laurens, Union, Gaffney, Newberry, Clinton, SC ESI, Avaya, Nortel, Norstar, Comdial, Cisco, Polycom, Yealink, Grandstream, Mitel, Vodavi, Vertical, RCA, ATT, Panasonic Business phone systems VoIP installation dealer repair support technician contractor Greenville, Spartanburg, Anderson, Laurens, Union, Gaffney, Newberry, Clinton, SC ESI, Avaya, Nortel, Norstar, Comdial, Cisco, Polycom, Yealink, Grandstream, Mitel, Vodavi, Vertical, RCA, ATT, Panasonic Business phone systems VoIP installation dealer repair support technician contractor Greenville, Spartanburg, Anderson, Laurens, Union, Gaffney, Newberry, Clinton, SC ESI, Avaya, Nortel, Norstar, Comdial, Cisco, Polycom, Yealink, Grandstream, Mitel, Vodavi, Vertical, RCA, ATT, Panasonic Business phone systems VoIP installation dealer repair support technician contractor Greenville, Spartanburg, Anderson, Laurens, Union, Gaffney, Newberry, Clinton, SC ESI, Avaya, Nortel, Norstar, Comdial, Cisco, Polycom, Yealink, Grandstream, Mitel, Vodavi, Vertical, RCA, ATT, Panasonic Business phone systems VoIP installation dealer repair support technician contractor Greenville, Spartanburg, Anderson, Laurens, Union, Gaffney, Newberry, Clinton, SC ESI, Avaya, Nortel, Norstar, Comdial, Cisco, Polycom, Yealink, Grandstream, Mitel, Vodavi, Vertical, RCA, ATT, Panasonic Business phone systems VoIP installation dealer repair support technician contractor Greenville, Spartanburg, Anderson, Laurens, Union, Gaffney, Newberry, Clinton, SC ESI, Avaya, Nortel, Norstar, Comdial, Cisco, Polycom, Yealink, Grandstream, Mitel, Vodavi, Vertical, RCA, ATT, Panasonic Business phone systems VoIP installation dealer repair support technician contractor Greenville, Spartanburg, Anderson, Laurens, Union, Gaffney, Newberry, Clinton, SC ESI, Avaya, Nortel, Norstar, Comdial, Cisco, Polycom, Yealink, Grandstream, Mitel, Vodavi, Vertical, RCA, ATT, Panasonic Business phone systems VoIP installation dealer repair support technician contractor Greenville, Spartanburg, Anderson, Laurens, Union, Gaffney, Newberry, Clinton, SC ESI, Avaya, Nortel, Norstar, Comdial, Cisco, Polycom, Yealink, Grandstream, Mitel, Vodavi, Vertical, RCA, ATT, Panasonic Business phone systems VoIP installation dealer repair support technician contractor Greenville, Spartanburg, Anderson, Laurens, Union, Gaffney, Ne wberry, Clinton, SC ESI, Avaya, Nortel, Norstar, Comdial, Cisco, Polycom, Yealink, Grandstream, Mitel, Vodavi, Vertical, RCA, ATT, Panasonic Business phone systems VoIP installation dealer repair support technician contractor Greenville, Spartanburg, Anderson, Laurens, Union, Gaffney, Newberry, Clinton, SC ESI, Avaya, Nortel, Norstar, Comdial, Cisco, Polycom, Yealink, Grandstream, Mitel, Vodavi, Vertical, RCA, ATT, Panasonic Business phone systems VoIP installation dealer repair support technician contractor Greenville, Spartanburg, Anderson, Laurens, Union, Gaffney, Newberry, Clinton, SC ESI, Avaya, Nortel, Norstar, Comdial, Cisco, Polycom, Yealink, Grandstream, Mitel, Vodavi, Vertical, RCA, ATT, Panasonic Business phone systems VoIP installation dealer repair support technician contractor Greenville, Spartanburg, Anderson, Laurens, Union, Gaffney, Newberry, Clinton, SC ESI, Avaya, Nortel, Norstar, Comdial, Cisco, Polycom, Yealink, Grandstream, Mitel, Vodavi, Vertical, RCA, ATT, Panasonic Business phone systems VoIP installation dealer repair support technician contractor Greenville, Spartanburg, Anderson, Laurens, Union, Gaffney, Newberry, Clinton, SC ESI, Avaya, Nortel, Norstar, Comdial, Cisco, Polycom, Yealink, Grandstream, Mitel, Vodavi, Vertical, RCA, ATT, Panasonic Business phone systems VoIP installation dealer repair support technician contractor Greenville, Spartanburg, Anderson, Laurens, Union, Gaffney, Newberry, Clinton, SC ESI, Avaya, Nortel, Norstar, Comdial, Cisco, Polycom, Yealink, Grandstream, Mitel, Vodavi, Vertical, RCA, ATT, Panasonic Business phone systems VoIP installation dealer repair support technician contractor Greenville, Spartanburg, Anderson, Laurens, Union, Gaffney, Newberry, Clinton, SC ESI, Avaya, Nortel, Norstar, Comdial, Cisco, Polycom, Yealink, Grandstream, Mitel, Vodavi, Vertical, RCA, ATT, Panasonic Business phone systems VoIP installation dealer repair support technician contractor Greenville, Spartanburg, Anderson, Laurens, Union, Gaffney, Newberry, Clinton, SC ESI, Avaya, Nortel, Norstar, Comdial, Cisco, Polycom, Yealink, Grandstream, Mitel, Vodavi, Vertical, RCA, ATT, Panasonic Business phone systems VoIP installation dealer repair support technician contractor Greenville, Spartanburg, Anderson, Laurens, Union, Gaffney, Newberry, Clinton, SC ESI, Avaya, Nortel, Norstar, Comdial, Cisco, Polycom, Yealink, Grandstream, Mitel, Vodavi, Vertical, RCA, ATT, Panasonic Business phone systems VoIP installation dealer repair support technician contractor Greenville, Spartanburg, Anderson, Laurens, Union, Gaffney, Ne wberry, Clinton, SC ESI, Avaya, Nortel, Norstar, Comdial, Cisco, Polycom, Yealink, Grandstream, Mitel, Vodavi, Vertical, RCA, ATT, Panasonic Business phone systems VoIP installation dealer repair support technician contractor Greenville, Spartanburg, Anderson, Laurens, Union, Gaffney, Newberry, Clinton, SC ESI, Avaya, Nortel, Norstar, Comdial, Cisco, Polycom, Yealink, Grandstream, Mitel, Vodavi, Vertical, RCA, ATT, Panasonic Business phone systems VoIP installation dealer repair support technician contractor Greenville, Spartanburg, Anderson, Laurens, Union, Gaffney, Newberry, Clinton, SC ESI, Avaya, Nortel, Norstar, Comdial, Cisco, Polycom, Yealink, Grandstream, Mitel, Vodavi, Vertical, RCA, ATT, Panasonic Business phone systems VoIP installation dealer repair support technician contractor Greenville, Spartanburg, Anderson, Laurens, Union, Gaffney, Newberry, Clinton, SC ESI, Avaya, Nortel, Norstar, Comdial, Cisco, Polycom, Yealink, Grandstream, Mitel, Vodavi, Vertical, RCA, ATT, Panasonic Business phone systems VoIP installation dealer repair support technician contractor Greenville, Spartanburg, Anderson, Laurens, Union, Gaffney, Newberry, Clinton, SC ESI, Avaya, Nortel, Norstar, Comdial, Cisco, Polycom, Yealink, Grandstream, Mitel, Vodavi, Vertical, RCA, ATT, Panasonic Business phone systems VoIP installation dealer repair support technician contractor Greenville, Spartanburg, Anderson, Laurens, Union, Gaffney, Newberry, Clinton, SC ESI, Avaya, Nortel, Norstar, Comdial, Cisco, Polycom, Yealink, Grandstream, Mitel, Vodavi, Vertical, RCA, ATT, Panasonic Business phone systems VoIP installation dealer repair support technician contractor Greenville, Spartanburg, Anderson, Laurens, Union, Gaffney, Newberry, Clinton, SC ESI, Avaya, Nortel, Norstar, Comdial, Cisco, Polycom, Yealink, Grandstream, Mitel, Vodavi, Vertical, RCA, ATT, Panasonic
Distant Workers, Distant Learning, VoIP Solutions, K-12, Education, Universal Design for Learning (UDL) A massive open online course (MOOC) is aimed at open, unlimited participation, and typically includes recorded lectures and interactive user forums. There are two subcategories of MOOCs. xMOOCs, or, extended MOOCs, are based on a more traditional university course structure with recorded lectures and self-testing. cMOOCs hybrid learning, blended learning combines self-paced learning with online content and traditional classroom instruction, Face to Face Online Driver Remote VoIP Locations Remote Workers, Video Conferencing, Webex Meetings, Hosted VoIP, Virtual Office, Softphones, PC Phones, Cell Phone Applications, UCaaS, Unified Messaging, Hosted PBX, Cloud PBX, Virtual Assistant, IP, Remote Workers, Distant Workers, Distant Learning, VoIP Solutions, K-12, Education, Universal Design for Learning (UDL) A massive open online course (MOOC) is aimed at open, unlimited participation, and typically includes recorded lectures and interactive user forums. There are two subcategories of MOOCs. xMOOCs, or, extended MOOCs, are based on a more traditional university course structure with recorded lectures and self-testing. cMOOCs hybrid learning, blended learning combines self-paced learning with online content and traditional classroom instruction, Face to Face Online Driver Remote VoIP Locations Remote Workers, Video Conferencing, Webex Meetings, Hosted VoIP, Virtual Office, Softphones, PC Phones, Cell Phone Applications, UCaaS, Unified Messaging, Hosted PBX, Cloud PBX, Virtual Assistant, IP, Remote Workers, Distant Workers, Distant Learning, VoIP Solutions, K-12, Education, Universal Design for Learning (UDL) A massive open online course (MOOC) is aimed at open, unlimited participation, and typically includes recorded lectures and interactive user forums. There are two subcategories of MOOCs. xMOOCs, or, extended MOOCs, are based on a more traditional university course structure with recorded lectures and self-testing. cMOOCs hybrid learning, blended learning combines self-paced learning with online content and traditional classroom instruction, Face to Face Online Driver Remote VoIP Locations Remote Workers, Video Conferencing, Webex Meetings, Hosted VoIP, Virtual Office, Softphones, PC Phones, Cell Phone Applications, UCaaS, Unified Messaging, Hosted PBX, Cloud PBX, Virtual Assistant, IP, Remote Workers, Distant Workers, Distant Learning, VoIP Solutions, K-12, Education, Universal Design for Learning (UDL) A massive open online course (MOOC) is aimed at open, unlimited participation, and typically includes recorded lectures and interactive user forums. There are two subcategories of MOOCs. xMOOCs, or, extended MOOCs, are based on a more traditional university course structure with recorded lectures and self-testing. cMOOCs hybrid learning, blended learning combines self-paced learning with online content and traditional classroom instruction, Face to Face Online Driver Remote VoIP Locations Remote Workers, Video Conferencing, Webex Meetings, Hosted VoIP, Virtual Office, Softphones, PC Phones, Cell Phone Applications, UCaaS, Unified Messaging, Hosted PBX, Cloud PBX, Virtual Assistant, IP, Remote Workers, Distant Workers, Distant Learning, VoIP Solutions, K-12, Education, Universal Design for Learning (UDL) A massive open online course (MOOC) is aimed at open, unlimited participation, and typically includes recorded lectures and interactive user forums. There are two subcategories of MOOCs. xMOOCs, or, extended MOOCs, are based on a more traditional university course structure with recorded lectures and self-testing. cMOOCs hybrid learning, blended learning combines self-paced learning with online content and traditional classroom instruction, Face to Face Online Driver Remote VoIP Locations Remote Workers, Video Conferencing, Webex Meetings, Hosted VoIP, Virtual Office, Softphones, PC Phones, Cell Phone Applications, UCaaS, Unified Messaging, Hosted PBX, Cloud PBX, Virtual Assistant, IP, Remote Workers, Distant Workers, Distant Learning, VoIP Solutions, K-12, Education, Universal Design for Learning (UDL) A massive open online course (MOOC) is aimed at open, unlimited participation, and typically includes recorded lectures and interactive user forums. There are two subcategories of MOOCs. xMOOCs, or, extended MOOCs, are based on a more traditional university course structure with recorded lectures and self-testing. cMOOCs hybrid learning, blended learning combines self-paced learning with online content and traditional classroom instruction, Face to Face Online Driver Remote VoIP Locations Remote Workers, Video Conferencing, Webex Meetings, Hosted VoIP, Virtual Office, Softphones, PC Phones, Cell Phone Applications, UCaaS, Unified Messaging, Hosted PBX, Cloud PBX, Virtual Assistant, IP, Remote Workers, Distant Workers, Distant Learning, VoIP Solutions, K-12, Education, Universal Design for Learning (UDL) A massive open online course (MOOC) is aimed at open, unlimited participation, and typically includes recorded lectures and interactive user forums. There are two subcategories of MOOCs. xMOOCs, or, extended MOOCs, are based on a more traditional university course structure with recorded lectures and self-testing. cMOOCs hybrid learning, blended learning combines self-paced learning with online content and traditional classroom instruction, Face to Face Online Driver Remote VoIP Locations Remote Workers, Video Conferencing, Webex Meetings, Hosted VoIP, Virtual Office, Softphones, PC Phones, Cell Phone Applications, UCaaS, Unified Messaging, Hosted PBX, Cloud PBX, Virtual Assistant, IP, Remote Workers, Distant Workers, Distant Learning, VoIP Solutions, K-12, Education, Universal Design for Learning (UDL) A massive open online course (MOOC) is aimed at open, unlimited participation, and typically includes recorded lectures and interactive user forums. There are two subcategories of MOOCs. xMOOCs, or, extended MOOCs, are based on a more traditional university course structure with recorded lectures and self-testing. cMOOCs hybrid learning, blended learning combines self-paced learning with online content and traditional classroom instruction, Face to Face Online Driver Remote VoIP Locations Remote Workers, Video Conferencing, Webex Meetings, Hosted VoIP, Virtual Office, Softphones, PC Phones, Cell Phone Applications, UCaaS, Unified Messaging, Hosted PBX, Cloud PBX, Virtual Assistant, IP, Remote Workers, Distant Workers, Distant Learning, VoIP Solutions, K-12, Education, Universal Design for Learning (UDL) A massive open online course (MOOC) is aimed at open, unlimited participation, and typically includes recorded lectures and interactive user forums. There are two subcategories of MOOCs. xMOOCs, or, extended MOOCs, are based on a more traditional university course structure with recorded lectures and self-testing. cMOOCs hybrid learning, blended learning combines self-paced learning with online content and traditional classroom instruction, Face to Face Online Driver Remote VoIP Locations Remote Workers, Video Conferencing, Webex Meetings, Hosted VoIP, Virtual Office, Softphones, PC Phones, Cell Phone Applications, UCaaS, Unified Messaging, Hosted PBX, Cloud PBX, Virtual Assistant, IP, Remote Workers,